Halloween is right around the corner. And there's no better time to start planning your costume than now. See our picks for the top costumes to choose for Halloween 2021.
We've Made it Easy to Find the Best Look For Your Halloween Costume This Year
Spooky season is officially in full effect and that means Halloween is quickly approaching. There's no better time to start planning for this year's Halloween costume than right now. 2021 has been full of great characters and stories to choose from, but we've picked some of the more recent classics for this year's costume ideas. From some of the most popular TV shows and movies of the past few years to decades-long Halloween standards, we have the best ideas ready for you.
The Best Costume Ideas From TV
The Mandalorian Costume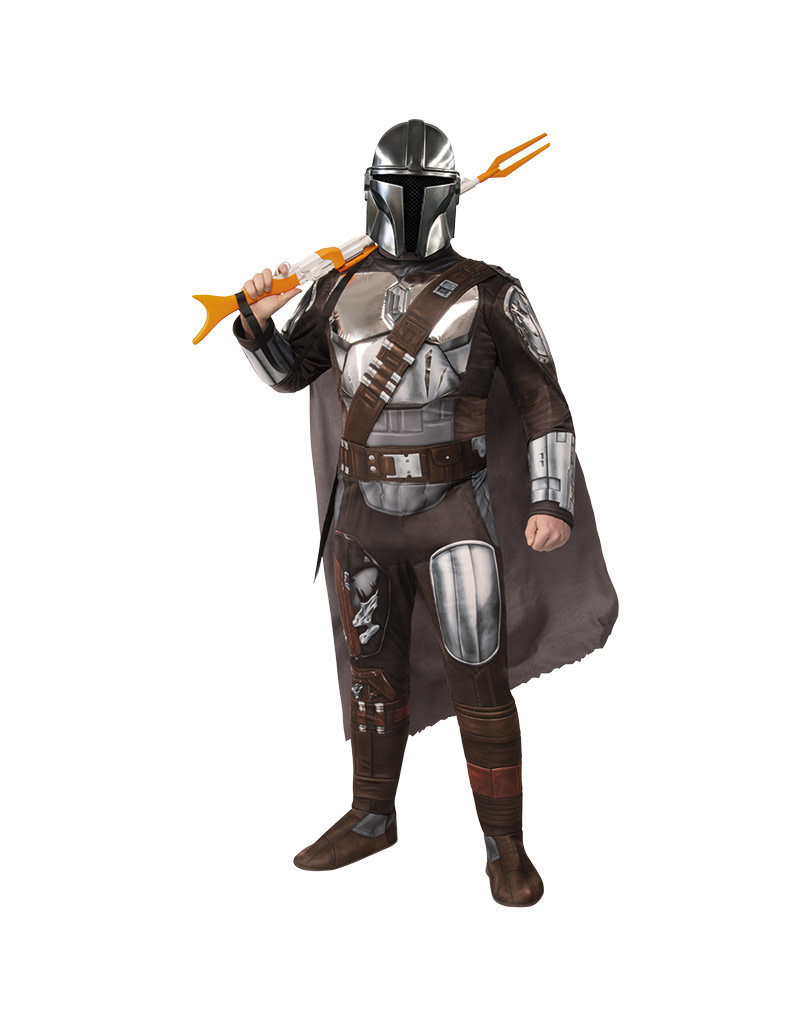 As one of the hottest TV shows out there, the Mandalorian makes for the perfect Halloween costume to get the party talking. As an officially licensed Star Wars product, this exclusive Mandalorian costume comes with a digitally printed deluxe jumpsuit with printing on both the front and back and foam padded body armor. To make it one of the best you can get, this costume comes with a molded 3D belt that is digitally printed and attached and molded to a painted 3D bandolier. Not to mention the cherry on top, the long grey cape to complete the perfect Star Wars costume for this year.
Fred From Scooby-Doo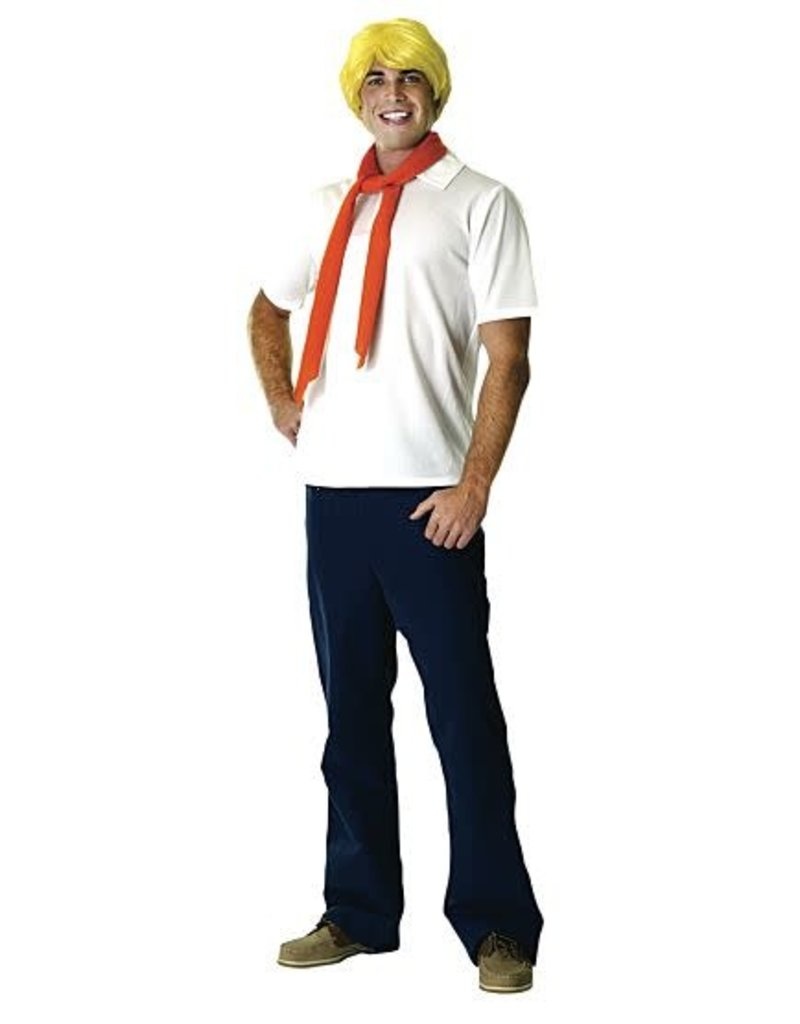 The timeless classic that just keeps getting more and more popular, the cast of Scooby-Doo is always a great choice for any Halloween party. While you can't go wrong with any of the members of Mystery Inc., our suggestion is the somewhat forgotten Fred Jones. While Shaggy is one of the more popular choices when it comes to Halloween, Fred can make for just as good of a costume. Another officially licensed product, this Fred from Scooby-Doo costume comes with a 100% polyester fabric white zip-up short sleeve shirt with a collar. Combined with blue pants with an elastic waistband, this costume also includes a bright yellow 70's style wig and orange necktie scarf to put everything together.
Demogorgon Costume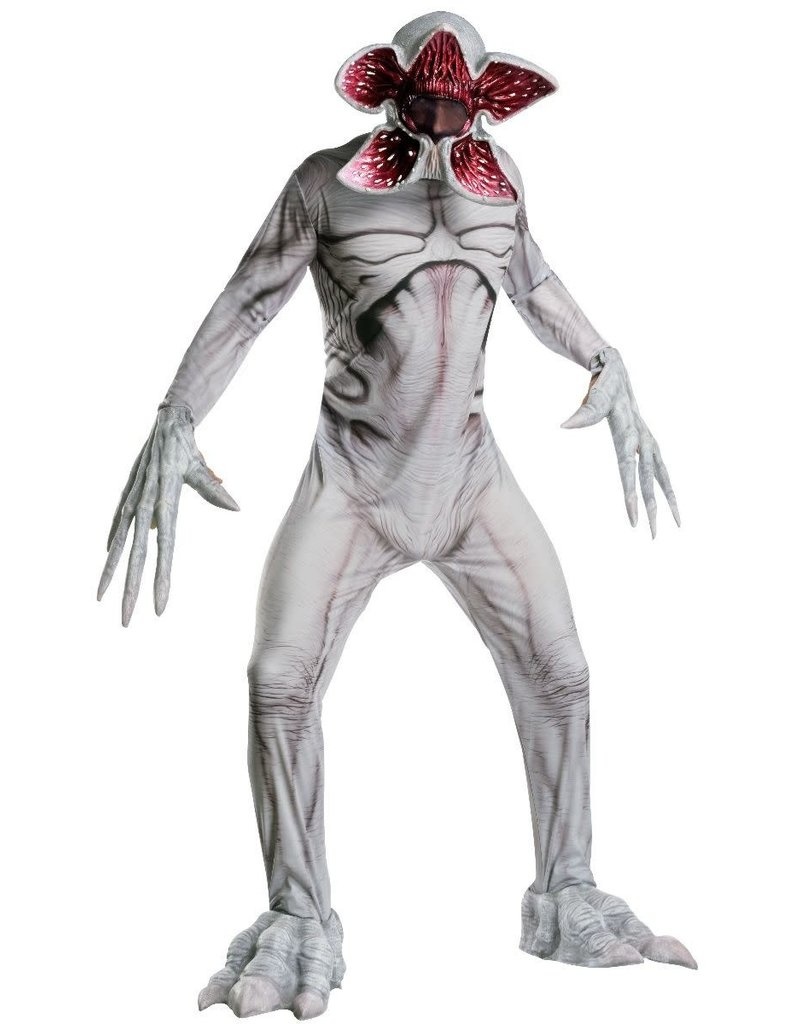 To really take your costume to the next level and stand out from everyone else, we suggest the Stranger Things "Monster", the Demogorgon. Perfect to win any costume contest, this costume combines the best in horror and pop culture to create the perfect attention-grabbing Halloween choice. This Demogorgon costume is made from a digitally printed deluxe jumpsuit with printing on both the front and back. With ultra-realistic EVA Plastic molded hand and shoe covers this costume really brings out the horror and popularity you're looking for. So when you're looking for easy Halloween costumes look no further than the Demogorgon. 
Halloween Costumes From Your Favorite Movies
Slave Leia Costume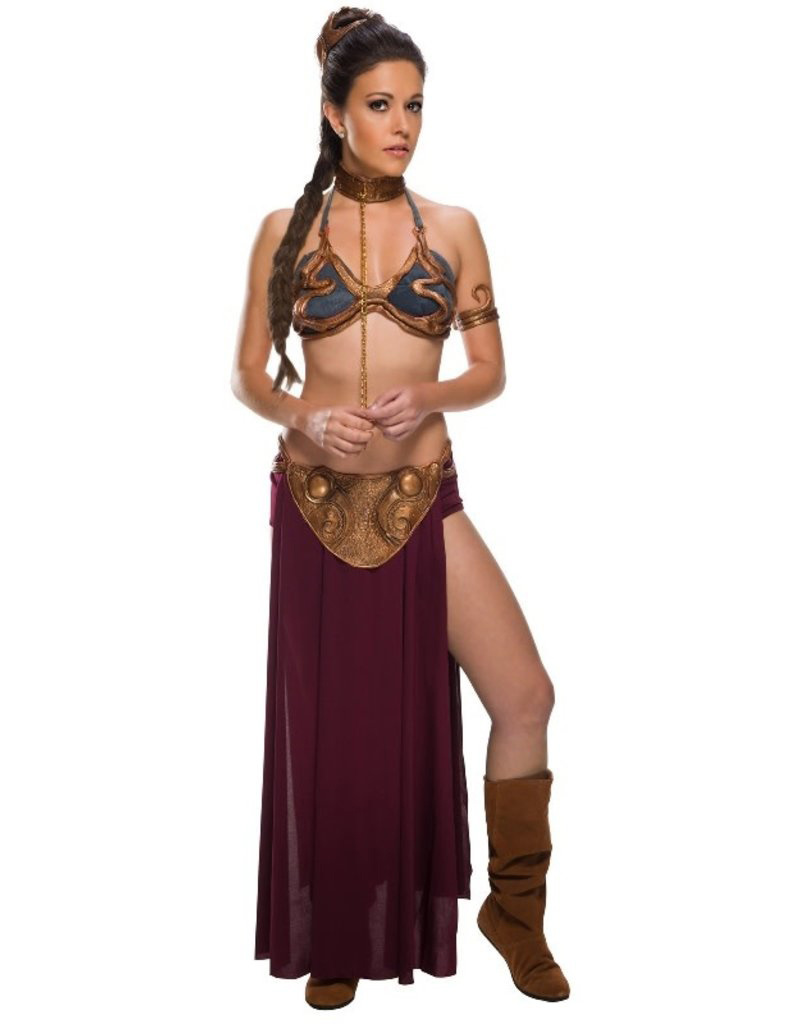 One of the most iconic movie costumes out there, Slave Leia is always one of the top Halloween costumes for women every year. It's the perfect choice for the die-hard Star Wars fan or when you're just looking for a top-rated look. Our Slave Leia costume includes a foam bra top that is made with a back band, hook, and loop fastener, and self-fabric halter straps that tie behind the neck. The outfit really stands out thanks to the included briefs with an elastic waistband and vinyl molded front and flowing maroon skirt. To really complete the look, a molded choker with a hook and loop fastener along with a headpiece and armbands are included to give the exact detail needed to pull off this iconic look.
Supreme Slytherin Student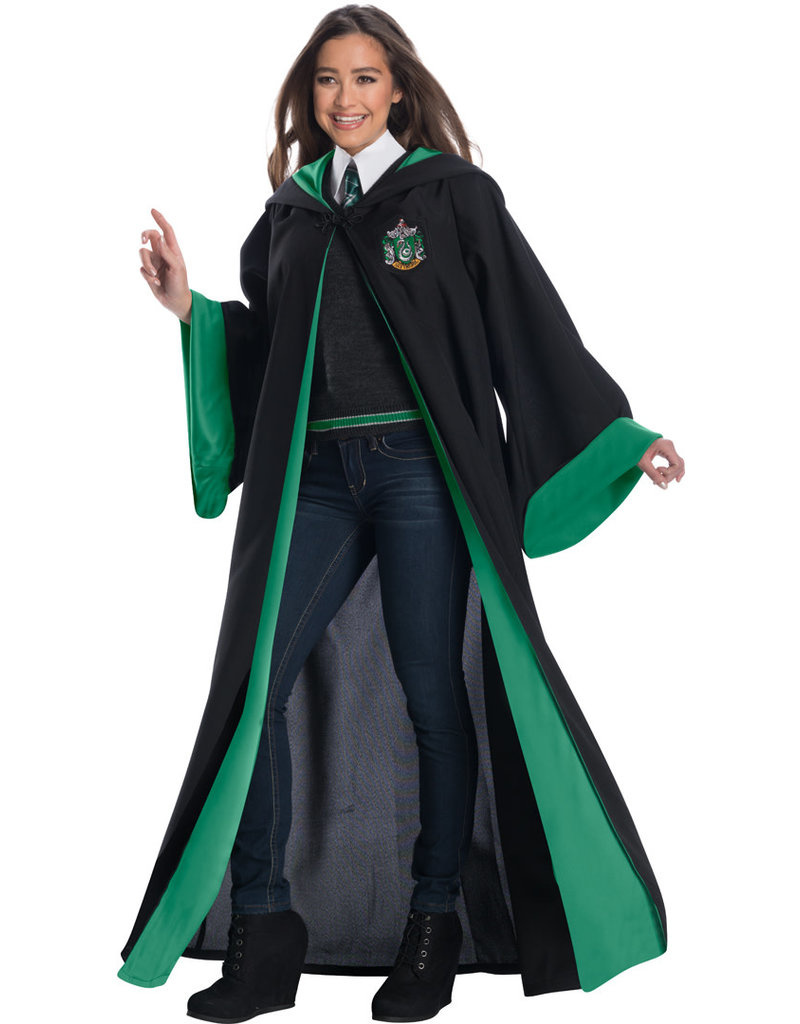 After years of debates and arguments, die-hard Harry Potter fans are constantly going back and forth between which house is best. For all the people who've fought for Slytherin for over 20 years, we have the perfect Halloween costume for you. This Halloween season stay as ambitious and resourceful as your fellow Slytherin students by donning an official deluxe Slytherin Robe. This costume also comes with a heather knit sweater that stands out thanks to an embroidered house crest to really show what house you're repping. To put it all together, the costume is completed with a house deluxe tie in green and silver and a shirt front dickie. 
Jack Skellington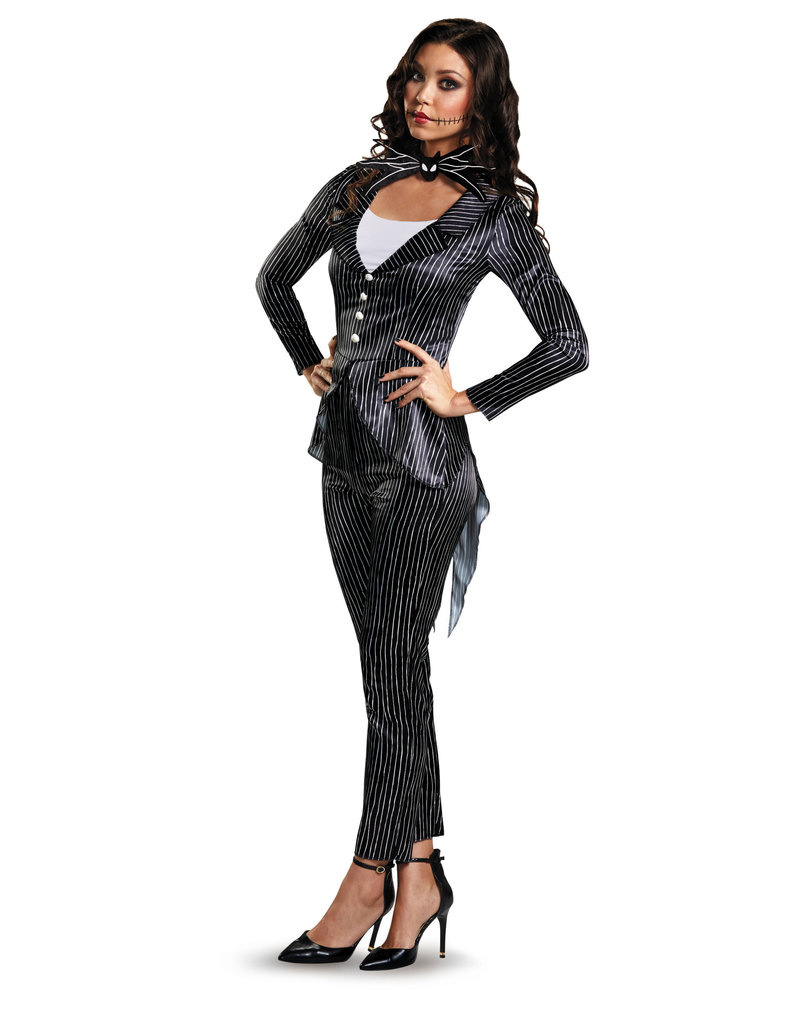 When it comes to costume ideas for women, one timeless classic is always a perfect choice; Jack Skellington. We're not talking about the typical Jack Skellington look though. We've found the perfect costume that provides the decor and products necessary to pull off the most unique version of Jack possible. With this deluxe and easy costume, you'll get key pieces such as the memorable black pinstripe jacket, matching pants, and the renowned bat-shaped bowtie: a great way to dress to impress this Halloween.
Mrs. Incredible (Elastigirl)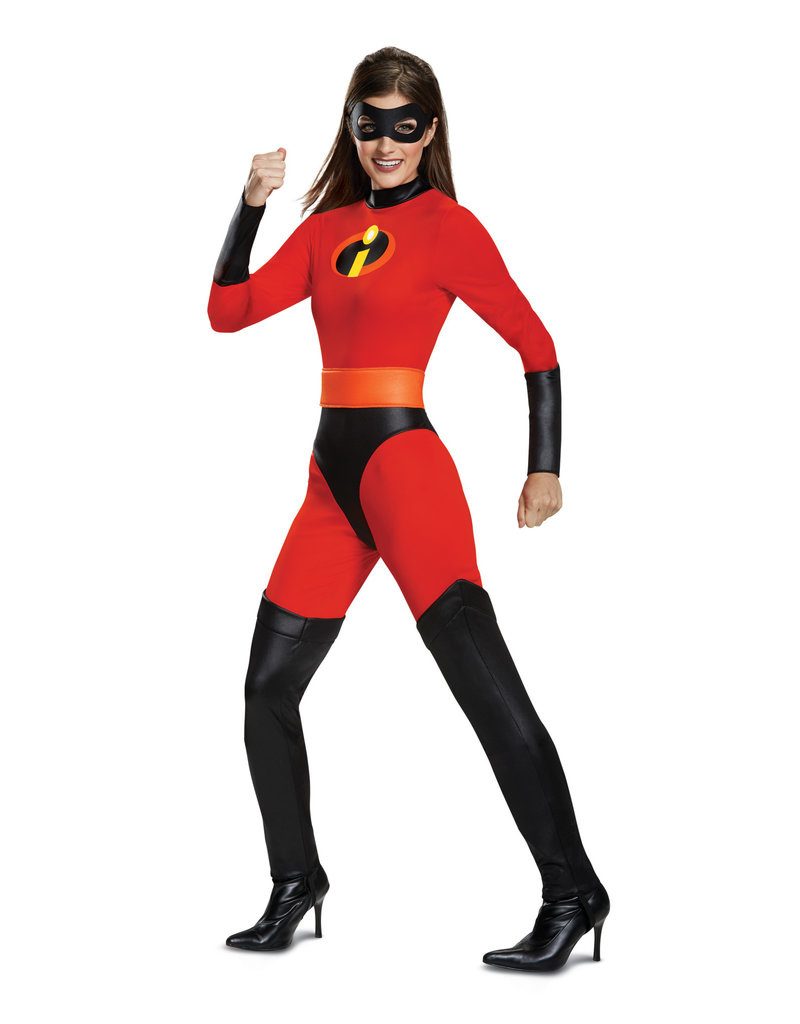 Throughout the past couple of years, Mrs. Incredible has seen fame thanks to the ever-popular meme culture. So, what better choice for an easy costume idea this year than Elastigirl herself. This Mrs. Incredible costume includes an authentic 100% polyester jumpsuit with a foam belt with hook and loop closure and is finished off with a pair of gloves and the recognizable eye mask that the Incredibles are known for. With this look, you'll surely have the Instagram-worthy look you're looking for.
Pennywise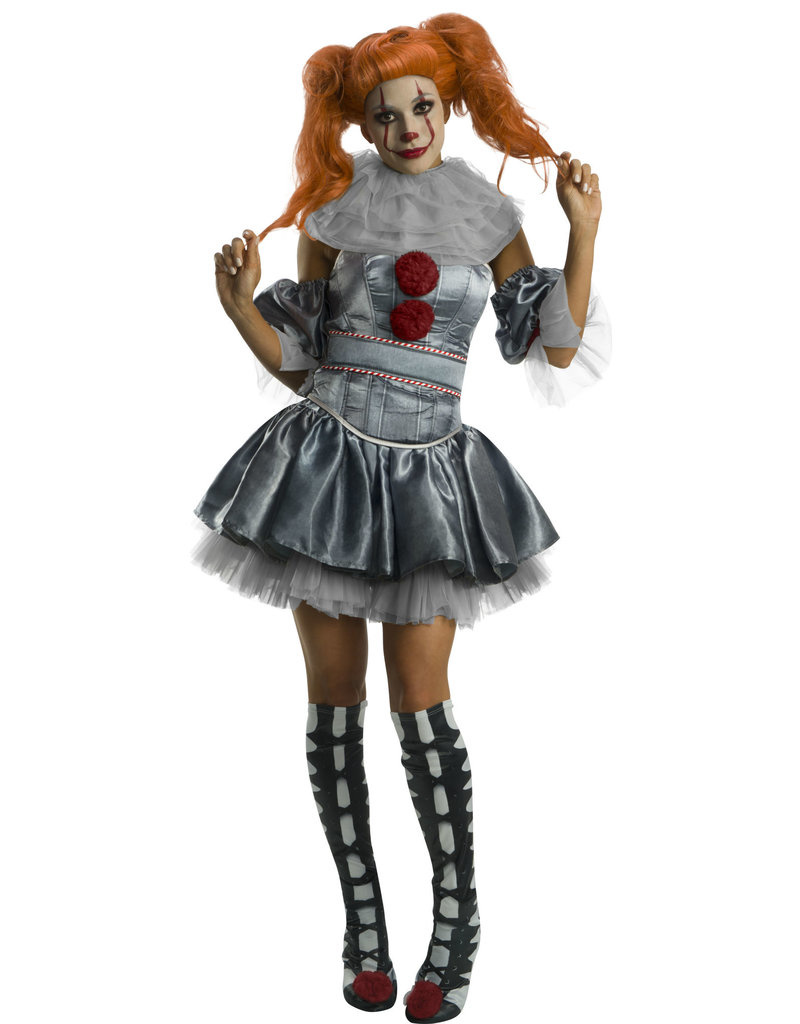 This year, take Pennywise to the next level with an exclusive women's Pennywise costume idea that combines both sexy and horrific. Since the remake of It came out in 2017, Pennywise has been a pop culture phenomenon. And now, an exclusive women's version is a great choice to bring attractive horror to any Halloween party you go to. This exclusive costume comes with a detailed Pennywise costume dress and boot covers to give you the perfect look this All Hallows' Eve.
The Best Horror Ideas
Gothic Witch Costume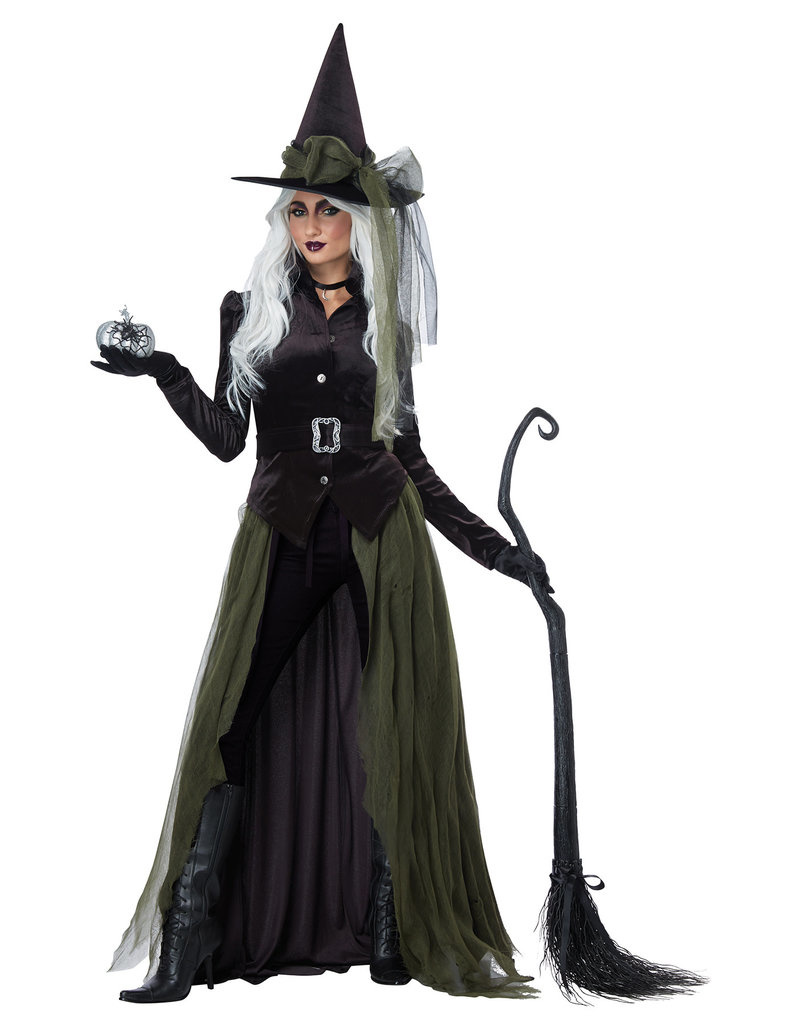 The timeless classic each Halloween year, a gothic witch costume is the choice if you're struggling to find the perfect look. Each year, witches seem to rule every Halloween festivity, but with this costume idea, you're sure to stand out from the rest of the witches around you. This costume comes with a button-down jacket, a long skirt, a green and black layered overskirt which can also be worn as a cape, along with a belt and decorative buckle, two hat ties, and an easy to assemble two-piece witch hat.
La Llorona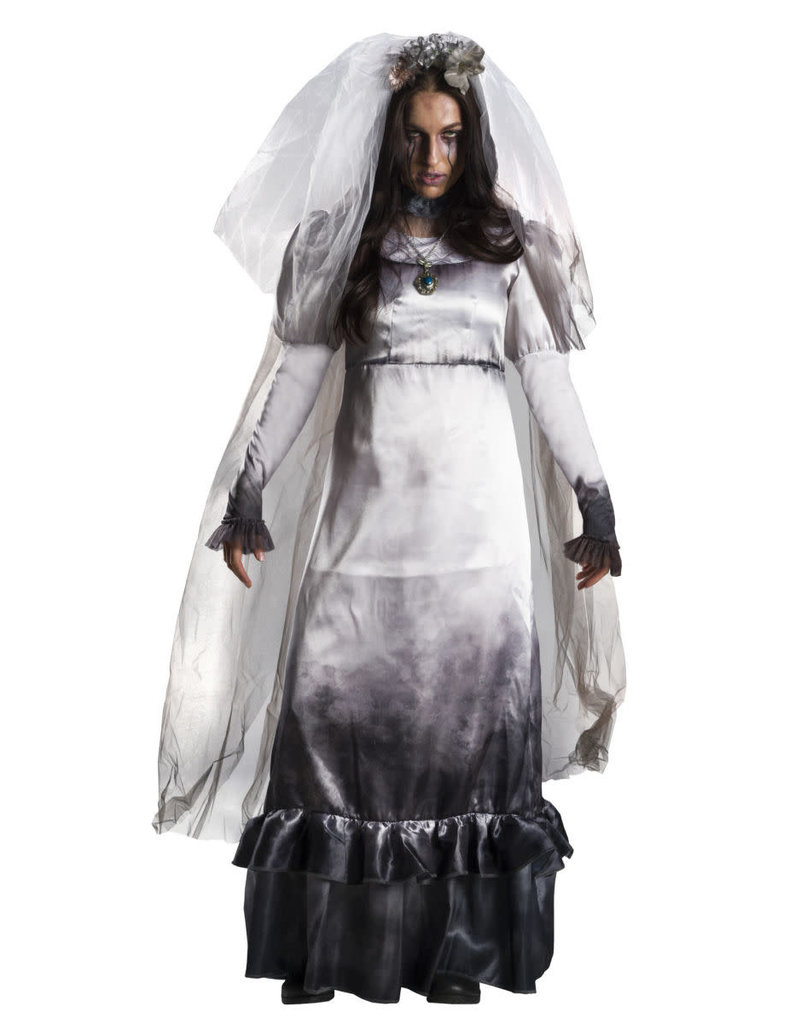 While all the typical horror icons get all the attention every year, there's one well-known Mexican myth that doesn't get enough attention. La Llorona is the story of the spirit of a woman that drowned her own children and spends eternity seeking out other children to make her victims. This absolutely terrifying costume is perfect for a different horror look that will keep people talking. It comes with a creepy, dirty white wedding dress that turns jet black at the bottom, a dirty wedding veil, and a matching necklace. To complete the look, we suggest some great makeup options to really turn yourself into the spirit herself.
Ideas For A Classic Look
70's Disco Dude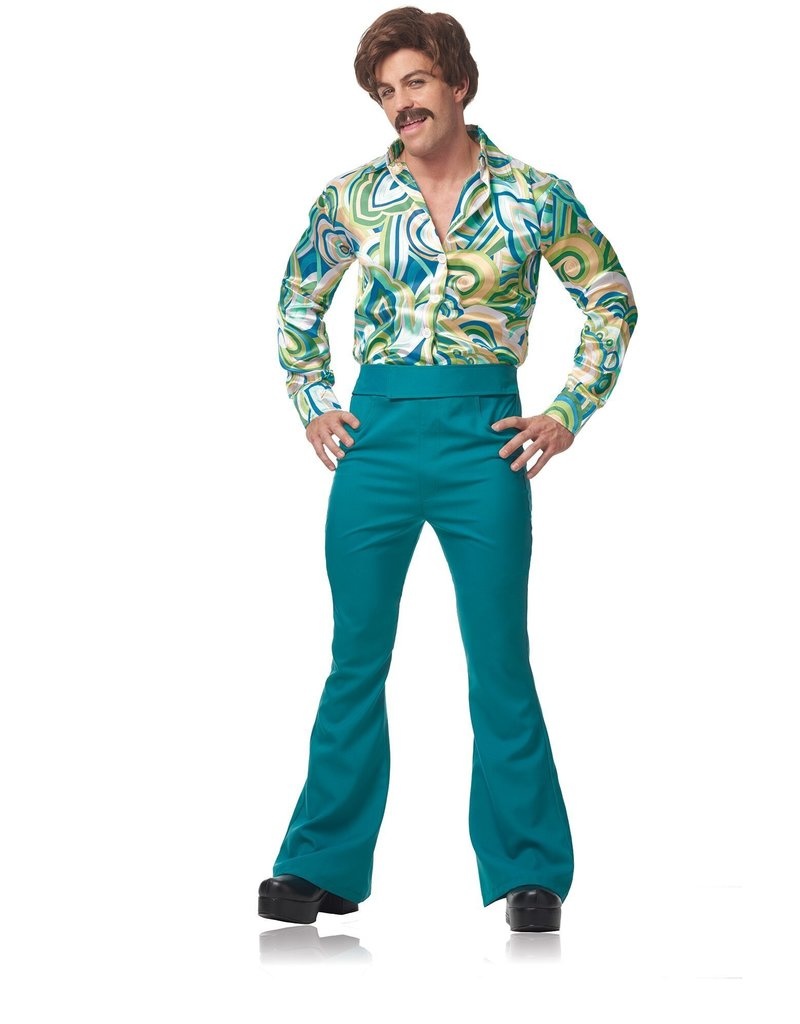 Is there a better decade than the '70s? Who knows, but what we do know is that this 70's disco dude costume is the perfect choice to combine fun and style to give off those groovy vibes you long for. This iconic look comes with the disco-themed blue and green mod-looking shirt and matching blue bell-bottoms. Really get that look rad by pairing it with some classic 70's hairstyle wigs and a noticeable chain.
While there are so many great options to choose from this Halloween, we've hoped we'll help narrow it down with some of the great options we've chosen for you. Whether you wanna go the horror route or go with some of the more popular options mentioned above, all make for an unforgettable choice.