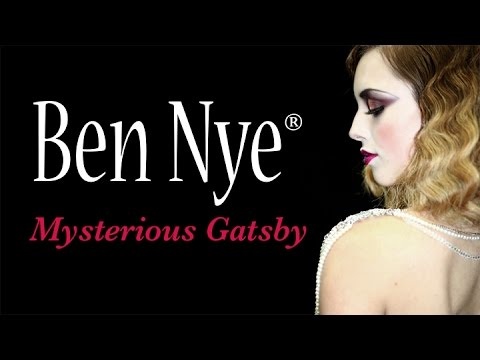 Step up to the dance floor and cut a rug with this glamorous, sophisticated take on 1920's Makeup! It is the '20's again after all, so whether you're going to a Great Gatsby themed party to celebrate the new decade with a blast from the past, or looking to start a new trend with an old classic, this makeup tutorial from makeup artist, Dana Nye, daughter of the legendary Ben Nye! With a smoky eye, thin brows, rosy cheeks, and rounded, impactful lips, you'll be sure to stun your guests with this fantastic 1920's flapper-inspired look wherever the party takes you next!
How to Create a Glamorous 1920's Flapper Look Using Ben Nye's Stage Makeup
Makeup required to create this look:
Pressed Eye Shadow: Black (ES-99) & Eggplant (ES-782)
Lumière Grande Colour: Ice (LU-1), Iced Gold (LU-2), Aztec Gold (LU-3), Cosmic Violet (LU-17), & Indian Copper (LU-21)
Luxury Powder (1.5oz): Cameo (BV-31)
Check out these 20's Costumes to complete the look here!