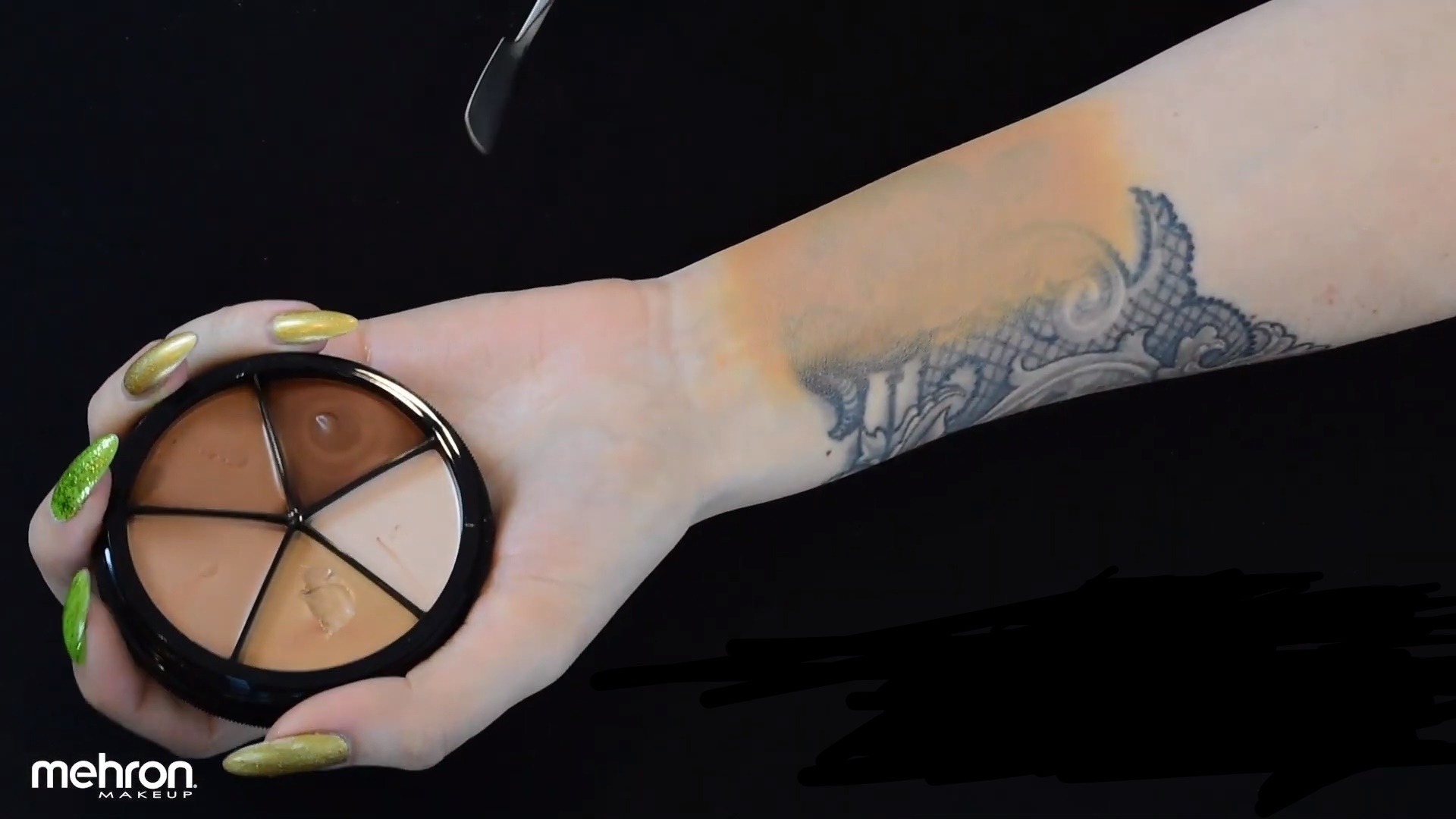 Have an important meeting, wedding, or even to go to and you're looking to cover up your ink? Mehron has got you covered... literally! Mehron has transformed their no-nonsense, unmovable FX paint formula into a wheel of covers made to cover up almost any and all blue-ink tattoos! This easy-to-follow, step-by-step process only requires two products and will show you how to cover up tattoos no sweat! Wear your ink with pride and love, but for the times you have to keep it on the down low, we've got you!
How to Cover A Tattoo with Mehron Makeup 
Mehron FX Tattoo Cover Up and ColorSet Neutral Powder will get the job done!
How to Cover A Tattoo with Mehron Makeup